MWC14 experience at a glance!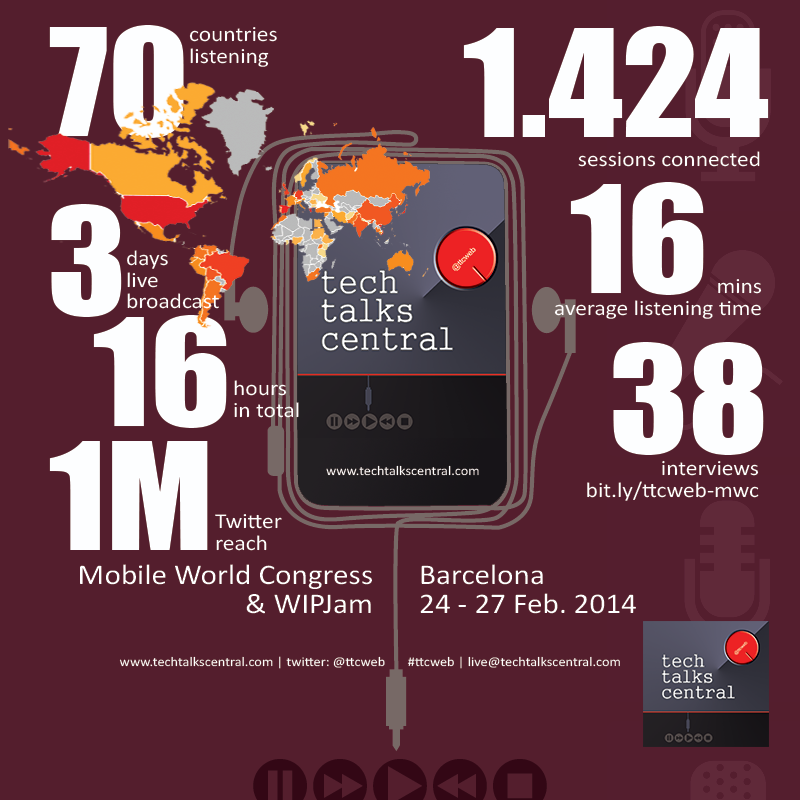 Tech Talks Central launched its activity at Mobile World Congress interviewing some big names in the IT sector. The Mobile World Congress is the world's largest exhibition, conference and networking event for leading mobile operators, device manufacturers, technology providers, vendors and content owners from across the world.
So, working hard under the motto "The freshest tech news and opinions, served hot" , we began our journey providing  accurate and reliable information!
3 days, 16 hours in total, 37 interviews, 70 countries, 1424 sessions!
MWC was just the beginning! More numbers are coming!