Video, Tele-conferencing & Collaboration deployment, Emmanouil Zouraris
The new e-learning, video- and tele- conferencing technologies have been disrupting the education industry for the last few years. We talk with Emmanouil Zouraris, Video, Collaboration and e-Learning Technologies Manager, Networking & Communications Centre, University of Crete (UoC), about their large scale deployment of Cisco conferencing and telepresence technologies at the multi-site UoC network; the integration with the existing IP telephony infrastructure, the interoperability and maintenance benefits and some of the use-cases. Interviewed by George Voulgaris for Tech Talks Central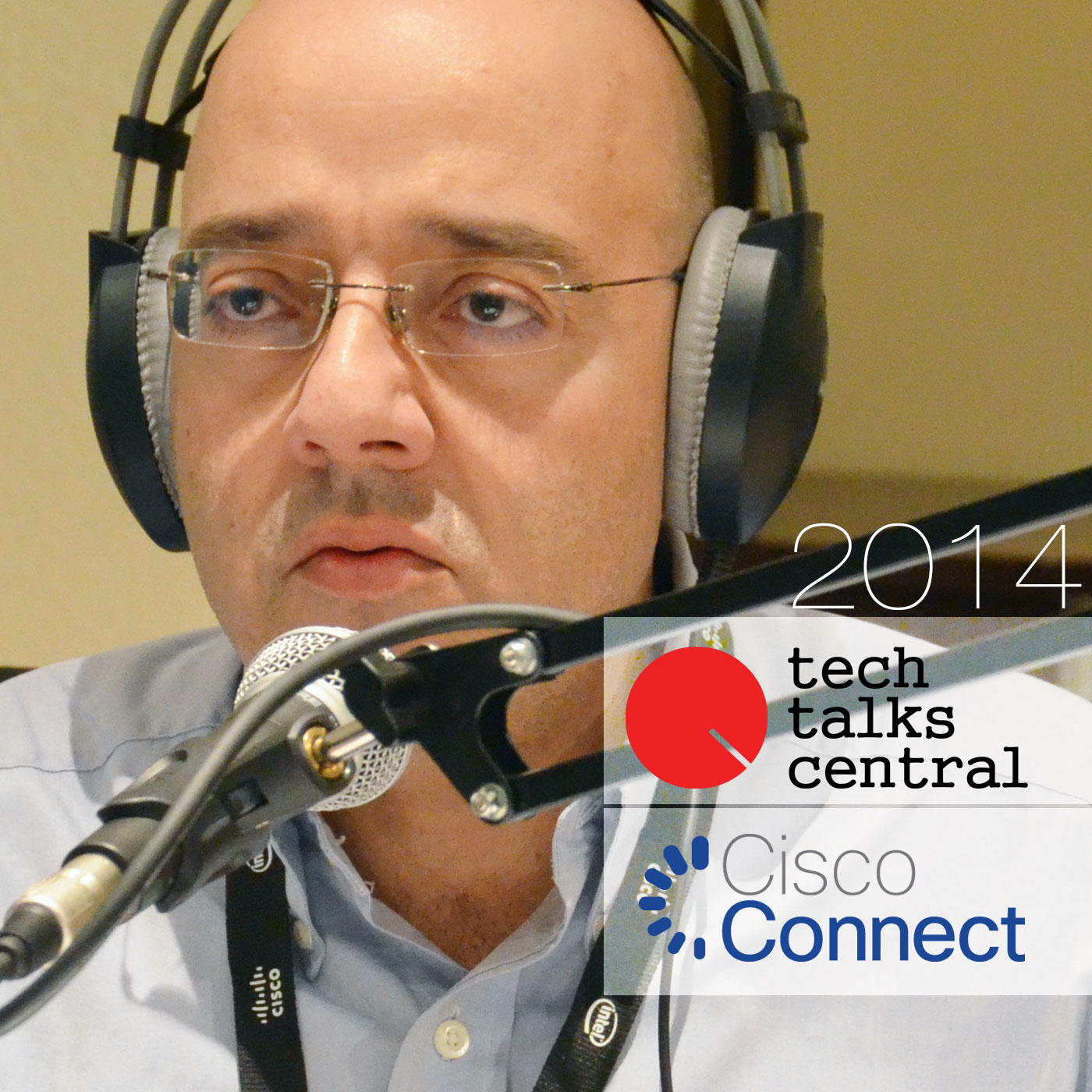 Emmanouil Zouraris
Video, Collaboration and e-Learning Technologies Manager, Networking & Communications Centre, University of Crete
Emmanouil Zouraris is the Video services and Collaboration, e-Learning technologies administrator in University of Crete where he has been working since 1997. He got his BSc in Computer Systems Technology from the University of Westminster and he holds a MSc in Distributed Information Systems (Database & Networks) from the University of East London.
His areas of expertise include:E-Learning Technologies, Teleducation classrooms and video conference rooms Design, Video Conference: Gatekeeper, MCU, Content server, Desktop and Room based Video Conference systems, Video Services: Video On Demand, Web Streaming, IPTV, Digital Signage and Collaboration Services
Specialties: e-learning and media technologies, Video conference
Tech Talks Central interviewed and broadcasted live from the Cisco Connect 2014 event, on the Internet of Everything that is changing everything, during the 25th of November, from Intercontinental Hotel, Athens.