Realizing a Conservation Strategy for Marine Life Ecosystems
An associate researcher and member of the 35year-strong Institute of Marine Biological Resources & Inland Waters at Hellenic Centre of Marine Research, Dr. Stamatis Zogaris focuses on biodiversity conservation and protected area planning. He has extensive experience on monitoring ecosystems (fish / birds / wild life/ aquatic etc), so he underlines the urgent need for strategies, priorities and measures to be taken in order to protect our natural heritage. He tells us about the Natura 2000 network, which spreads to more than 400 sites all over Greece; describes the significant benefits for the locals; calls for conservation education (in fact, his institute educates teachers, as a first step) and urges the State to invest in the restoration of ecological infrastructure, as it will definitely bring sustainable growth, even in times of crises. Interviewed by Yannis Rizopoulos for Tech Talks Central.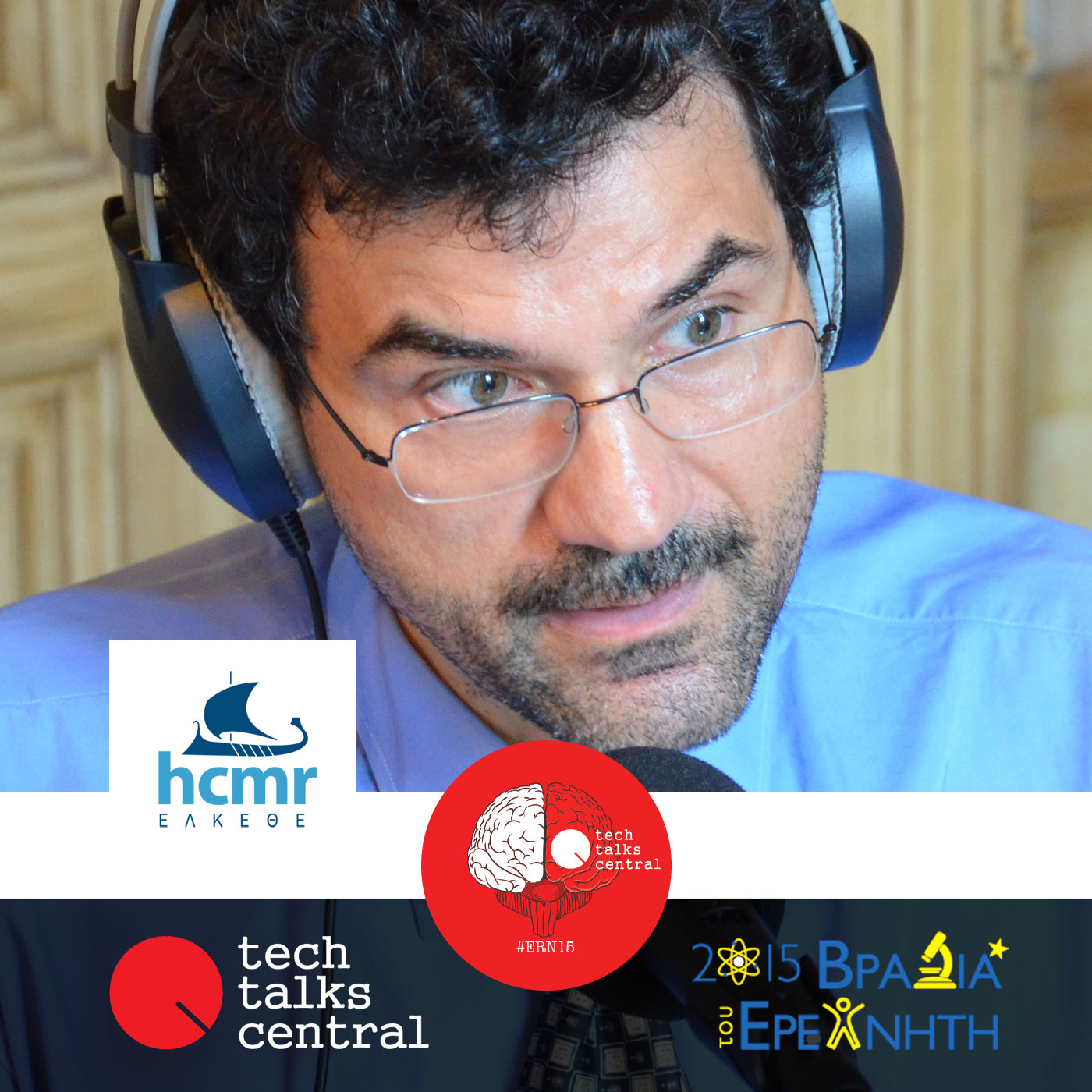 Stamatis Zogaris
Research Associate at Hellenic Centre of Marine Research
Dr.Stamatis Zogaris, Research Associate at the Hellenic Center for Marine Research holds a Bachelor's Degree in Geography (major) and Biological Sciences (minor) form the Simon Fraser University, Burnaby, British Columbia, Canada; a Master of Science (M.Sc.) in Ecology –Theory and Techniques from the Faculty of Science and Engineering, School of Biological Sciences, University of Wales, Bangor, United Kingdom and his Thesis title was "Wetland Birds at Amvrakikos (Greece): Habitat use assessment for monitoring threatened species" . His Doctoral thesis was on the "Contribution to a biotic classification of the rivers of Greece based on ichthyofauna and riparian vegetation", completed at the Department of Environmental and Natural Resources, University of Ioannina, Greece. He's participated in over 40 Scientific Research and Environmental Management Projects and has contributes in over 30 research papers, 9 books, book chapters and plenty of reports. He's received many honours and awards, is a teacher and member of several Scientific and Environmental Organizations. His main research areas cover:
Aquatic and semi-aquatic biodiversity and biogeography of the Eastern Mediterranean state and Middle East
Use of bioindicators to assess ecosystem biological integrity
Assessing habitat-use and habitat preferences in wetland, riparian and aquatic fauna (especially fish and birds)
Faunal and habitat survey and monitoring methodology (application in fish, birds, vegetation)
Lowland wetland & riparian woodland conservation and ecological restoration
Alien species, especially fish and plants
Field ornithology and citizen science participatory bird monitoring
Environmental education/ conservation education/ outreach
Ecotourism planning and wildlife-viewing facility/ infrastructure development and planning
Natural history interpretation, natural history study training and education
Protected-area creation, conservation evaluation and management
Specialties:
Researchers' Night is held for one night in several hundred cities all over Europe and beyond. The purpose of is to convey to the general public the key ideas that Research is a necessary ingredient for progress, the Researchers are an integral part of the community and their profession is both fun, challenging, interesting and worth pursuing. On September 25th 2015 Researcher's Night will be held at the Hellenic Cosmos venue, in Athens. Tech Talks Central interviewed 20 Scientists & Researchers from 5 research centres that are presenting their work during Researchers' Night.