Prof Nora Kearney on Revolutionizing eHealth with remote patient monitoring
Professor Nora Kearney dives into a 10 year journey into the eSmart project mostly designed for cancer patient monitoring and relief. She analyzes the technical side; the risk algorithms and the triggers that alert health professionals, real time. A purely patient driven project, that doesn't neglect clinical finds, it focuses on patient perspective developing prototypes for long term conditions and multiple chronic disease manifestations. Interviewed by TTC's George Voulgaris.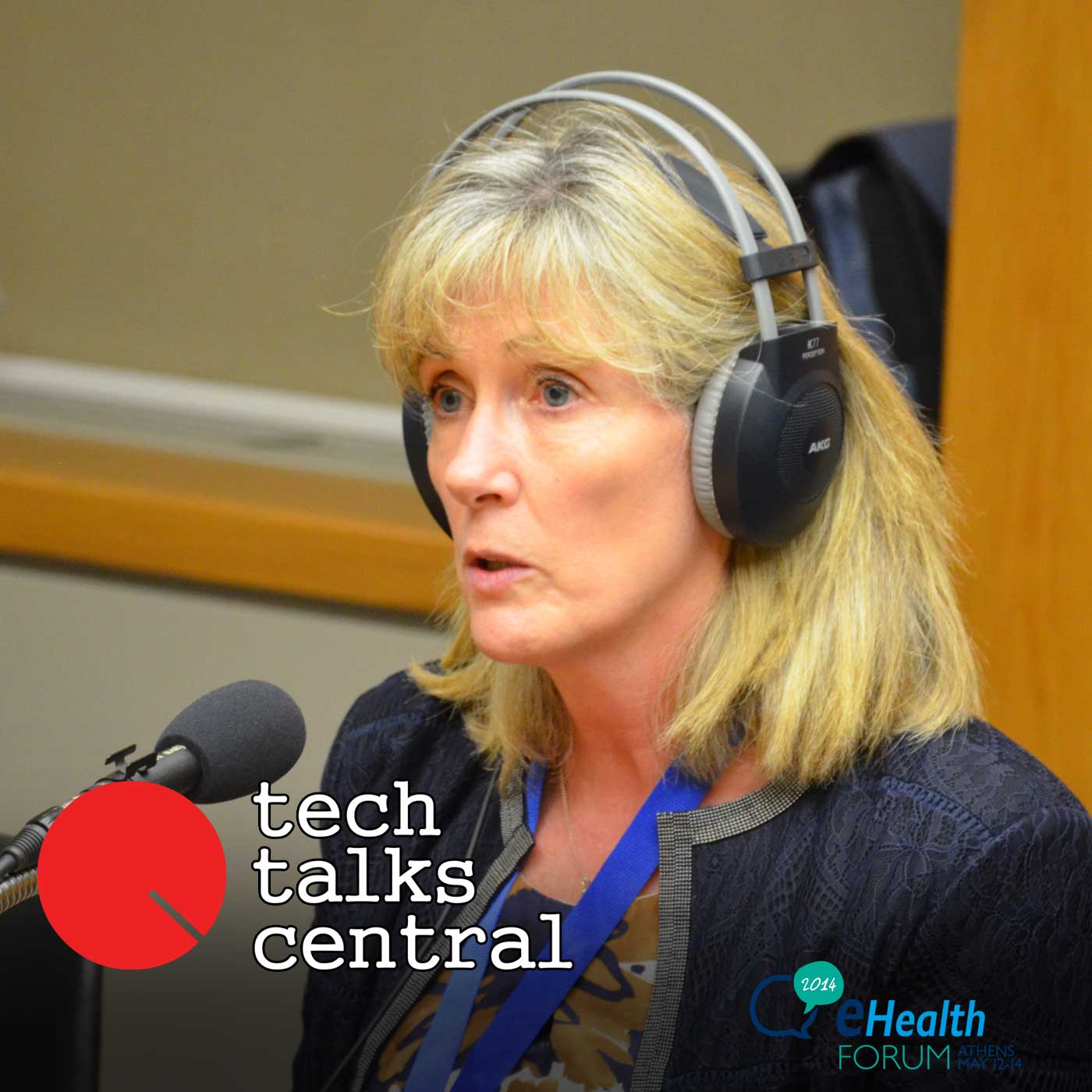 Nora Kearney, Prof.
Professor of Cancer Care, eSMART
Professor Nora Kearney is Head of the School of Health and Social Care at the University of Surrey. She has a long clinical career in cancer nursing and previous academic positions at the Universities of Glasgow and Edinburgh. Nora has an established international reputation as a leader in cancer care research and she leads and collaborates on a number of multi-centre research projects in the areas of patient experience, symptom improvement in cancer care – including the use of technology – and cancer and the elderly and has published widely.
Specialties:
Tech Talks Central interviewed and broadcasted live from the eHealth Forum 2014 at Megaron Conference Centre in Athens, GREECE, during the 12th – 14th of May, 2014. The eHealth Forum 2014 brought together a High-Level eHealth Experts' Conference on European Priorities, the European Innovation Partnership on Active and Healthy Ageing (EIP AHA) – incorporating events and an exhibition, a meeting of the eHealth Network, the 4th EU-US eHealth Marketplace & Cooperation Assembly, and much more. The Forum demonstrated how eHealth can further develop existing partnerships to enhance and safeguard access to care and quality of life. It showcased how ICT and innovation on a large scale in health and care systems can contribute to sustainability, economic growth and job opportunities during challenging times.