Privacy & Security, Two Sides of the Holy Grail of WiFi
Michael and Craig of AnchorFree tell us about their company and its more than 300 million customers that increase by 200.000 per day! They also talk about their vision, that is to sell everybody the ability to be private and secure in WiFi environments, by utilising encryption, regardless of the device and the network being used. They're interested in selling their WiFi security application to big carriers, who will then distribute it to their subscriber base to making them happier – and this is one of the cases where what is good for the people, is also good for the carrier… Finally, they strongly believe that privacy enables innovation – you can only innovate when you have some privacy. So, in order to elongate innovation, privacy is a necessary component, a necessary element which, as they say, their products allow the users to have.

1:17 "..we solve a very big problem for the world. And that is that so many people, so many companies are focused on selling you as their product! You use Google, you use Facebook… Google and Facebook sell your private information to advertisers as their revenue… Our company is the 180 degree opposite: we sell you the ability to be private, to be secure…"
4:21 "..one of the things that we did, earlier this week at MWC, was to test all of the participants here – we took a sample size of about 450 people and we tested how many of them were using WiFi security and how many were not. We found out that 92% of the participants here, the top mobile people in the world, weren't using WiFi security. And that's a little scary – because I was able to sit in many different rooms in the airport, in some lobbies, in the train station and I was able to capture, using my WiFi tools, all sorts of passwords and photos and emails from people's devices…"
9:35 "..if you are taking that data you are shipping from your phone to the network and you are encrypting that, you'd need rather sophisticated technology to un-encrypt it, even if you had something on a device like a hard disc. The answer is, that if you encrypt every bit of communication you have over the network, you, in some ways, thwart the malware that already exists on your device…"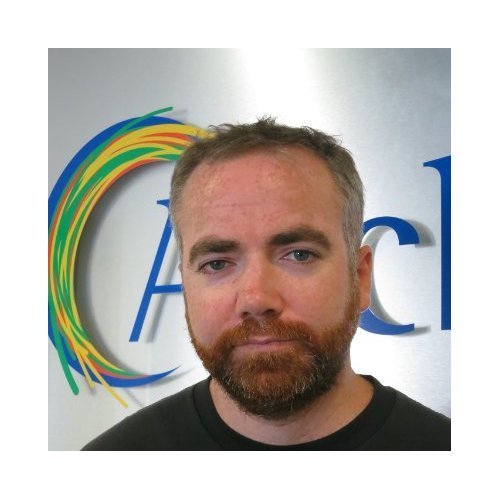 Michael Geer
COO at AnchorFree
Michael Geer wanted to be an astronaut when he was growing up; he even went to Georgia Tech University for aerospace engineering. He will one day achieve that goal but in the meantime, he has learned the consumer Internet industry from the ground up while helping build Badoo.com in Moscow and then set up the London office, constructing Badoo piece by piece scaling from 0 to 70 million users. He continued on to lead several more large global tech projects and mentors many startups globally. In his current role of AnchorFree COO, Michael ensures that all the talented teams at AnchorFree work effectively to achieve the company's mission of providing a secure, uncensored Internet to a billion people. Michael believes the Internet's ability to distribute knowledge and real power can dramatically improve people's lives and works everyday to make this happen.
Specialties: security, privacy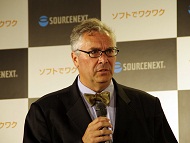 Craig Vachon
Corporate Development at AnchorFree
Craig Vachon serves as Senior Director at Vinum Capital Management, LLC., as the Vice President of Corporate Development of Atrua Technologies, Inc., as Vice President of Corporate Development of AnchorFree Inc. and also as a Corporate Development Advisor. He has been a serial entrepreneur for 20 years and is a financing and M&A expert. Mr. Vachon served as Chief Commercial Officer of Immersion Corporation. Mr. Vachon serves as an Investor and start-up specialist for nascent technology companies. He joined Atrua with the acquisition of Varatouch and served as its Chief Executive Officer. Prior to Varatouch, Mr. Vachon led a number of enterprise software and telecommunication companies in the US, Canada, Japan, India, and the UK. He served as the Chief Executive Officer of Sirenic (sold to Lipworth Capital). Mr. Vachon served as the Chief Operating Officer of Nextel International Asia Pacific. as Vice President of Corporate Business Development leading an acquisition and strategic investment team for a US$1.8 billion roll-up of electrical and communications solutions providers. Mr. Vachon serves on the board of T&D Industries, TotalMass, Comvergix and Secure-a-Quote/Vantage Media. He served as a Corporate Development Advisor of AnchorFree, Inc. He served as a Director of New Business Development of AT&T Wireless/ McCaw Cellular. Mr. Vachon was an "Angel" investor in Varatouch since 1998. Mr. Vachon served as a Director of Varatouch Technology Inc. He was an instructor of business and organizational communication studies at Harvard University. Mr. Vachon holds a B.A. and M.A. from Emerson College.
Specialties: business development, security, privacy