Personalisation of Services
Internet of Things, wearables, new devices and NFV are some of the new technologies that David Chalmers Chief Technologist, VP EMEA at Hewlett-Packard talks about. How technology will impact society from driverless cars, to sensors in everything we will own. He also talks about the opportunity for enterprises to personalise their services improving customer experience based on preferences and location. Interviewed by Sakis Triantafyllakis for Tech Talks Central.
6:02 "..we all carry dramatically more devices… 2010 there were about 6 billion people in the world and there were less than 3 billion devices. By 2020 there will be about 7 billion people and 100 billion devices. How do you build infrastructure to cope with that?…"
6:59 "Less than a third of the entire population of that great country (India) has access to in-site sanitation, 60% have access to a mobile phone… How does that change the way you live if you have that level of communication…"
10:50 "..I am expecting my first grandchild to be born in a couple of weeks and I doubt it if that child will ever learn to drive. In 20 years' time I expect driverless cars to be the norm…"
11:32 "..By 2020 everything you buy or own will have a sensor in it. The clothes you are wearing, everything, will have a sensor in it because it will be cheap and ubiquitous…"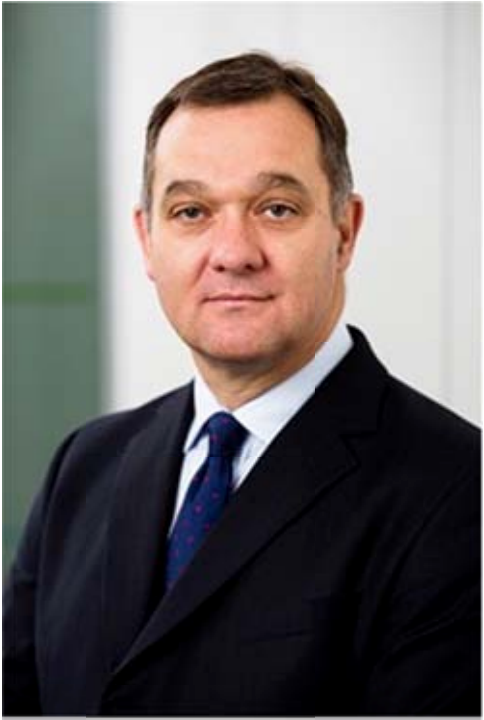 David Chalmers
Chief Technologist, VP EMEA at Hewlett-Packard
As the Chief Technologist for HP's Enterprise Group (focused on Enterprise Server, Storage, Networking and Supporting Services) in Europe Middle East and Africa, David works with the corporate sales teams providing advice, guidance and support to customers. David is able to articulate HP's view on how the industry is changing, how HP is shaping it and how HP can best aid the customer. Previously, David was the Chief Technologist for Enterprise Server, Storage and Networking for the United Kingdom and Ireland for 3 years. David has 30-years experience working for vendors and suppliers in business technology solutions. Prior to joining HP, he held a diverse range of senior roles working with customers in the Enterprise area. David was also European Technology Director for mid-range business at IBM and ran the European Technology center of Sequent Computer Systems for their leading UNIX servers, working with customers on benchmarking and proof of concept ideas for high end solution performance work. He worked at fault tolerant supplier Stratus, a leading mainframe software supplier and gained experience in pre-sales, product and project management with Data General at the start of his career. David holds a B.Sc degree in Computing Science from Aberdeen University in Scotland.
Specialties: business technology solutions