Panos Stafylas on Using Telemedicine to Provide Quality Care for Patients with Diabetes & Cardiovascular Diseases
Panos Stafylas, MD, Medical Coordinator of European Projects on combining his cardiology background with technology to drive change both in Greece and across Europe. He shares some of the results of a project in Municipality of Trikala in Greece which helped reduce hospitalization rates by 30% in patients with heart failure, and also talks about large-scale European pilot projects which are aiming to create cost efficiency, improve quality care for patients with diabetes, COPD, and cardiovascular diseases. Interviewed by TTC's Tina Miteko.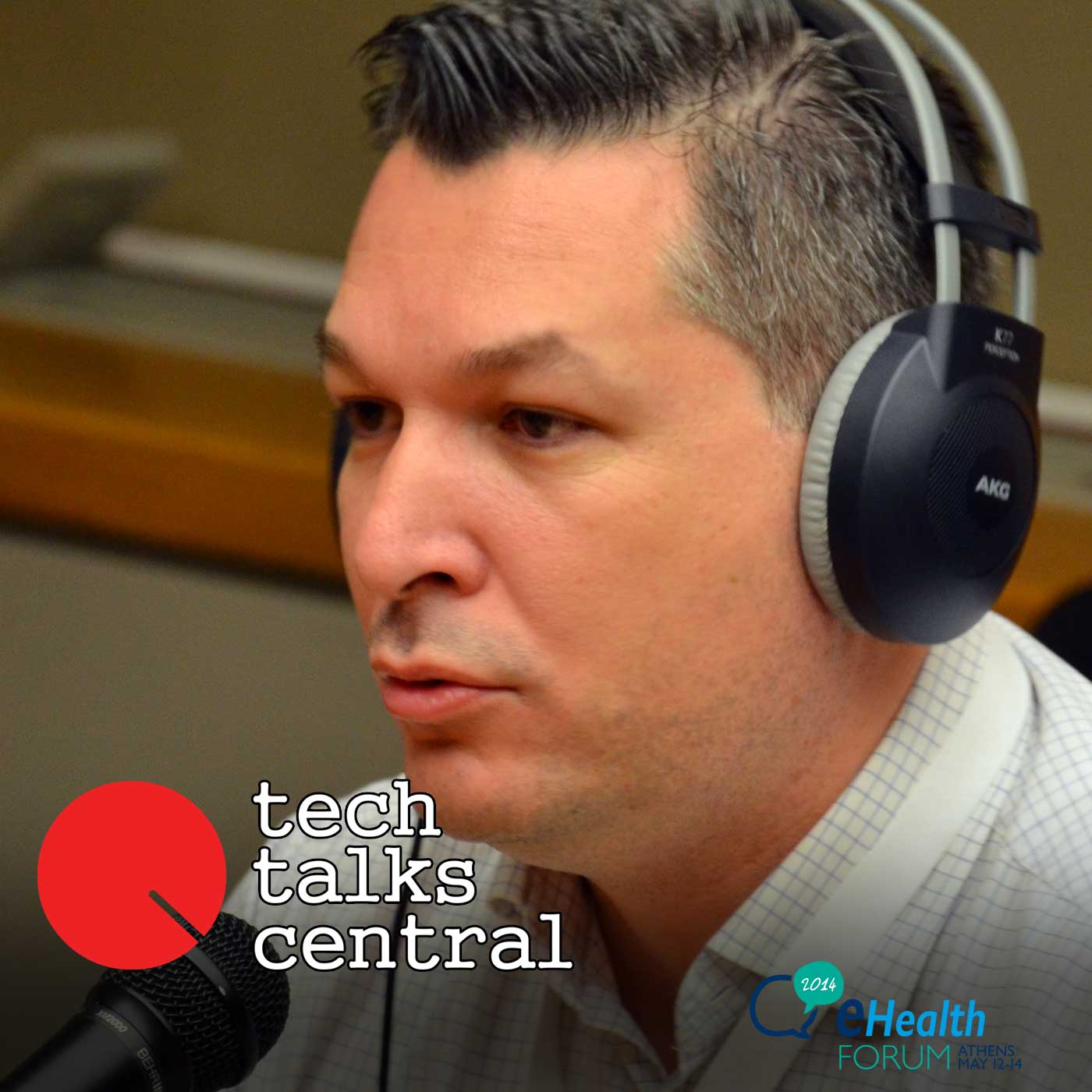 Panagiotis Stafylas
Medical Coordinator HIM (Health information management SA.)
Dr. Stafylas is a Clinical Cardiologist/ESH Hypertension Specialist with PhD in hypertension and novel cardiovascular risk factors and MSc in Health Care Management. He has been actively involved as primary or associate investigator in more than 20 research projects with special interest in eHealth/Telemonitoring, Hypertension, Cardiovascular Prevention & Rehabilitation, Pharmacoeconomics & Outcomes Research.
Specialties:
Tech Talks Central interviewed and broadcasted live from the eHealth Forum 2014 at Megaron Conference Centre in Athens, GREECE, during the 12th – 14th of May, 2014. The eHealth Forum 2014 brought together a High-Level eHealth Experts' Conference on European Priorities, the European Innovation Partnership on Active and Healthy Ageing (EIP AHA) – incorporating events and an exhibition, a meeting of the eHealth Network, the 4th EU-US eHealth Marketplace & Cooperation Assembly, and much more. The Forum demonstrated how eHealth can further develop existing partnerships to enhance and safeguard access to care and quality of life. It showcased how ICT and innovation on a large scale in health and care systems can contribute to sustainability, economic growth and job opportunities during challenging times.