Neural Stem Cells from Olfactory Ensheathing Cells, Dr. Garyfallia Drossopoulou
Dr. Garyfallia Drossopoulou explains in simple terms what neural stem cell development from the human olfactory mucosa(in the nose) means for patients with spine injuries and other related health problems. She dwells into the purpose of cultivating such cells in order to get concentrated populations but also capable of multiplying & self-renewing. She explains the 'olfactory' term and the solution it entails to finding the right tissue without ethical boundaries. Ending, she gives us her own insights on whether young students should follow her footsteps in medical research and what they should expect from the science. Interviewed by Vicki Kolovou for Tech Talks Central.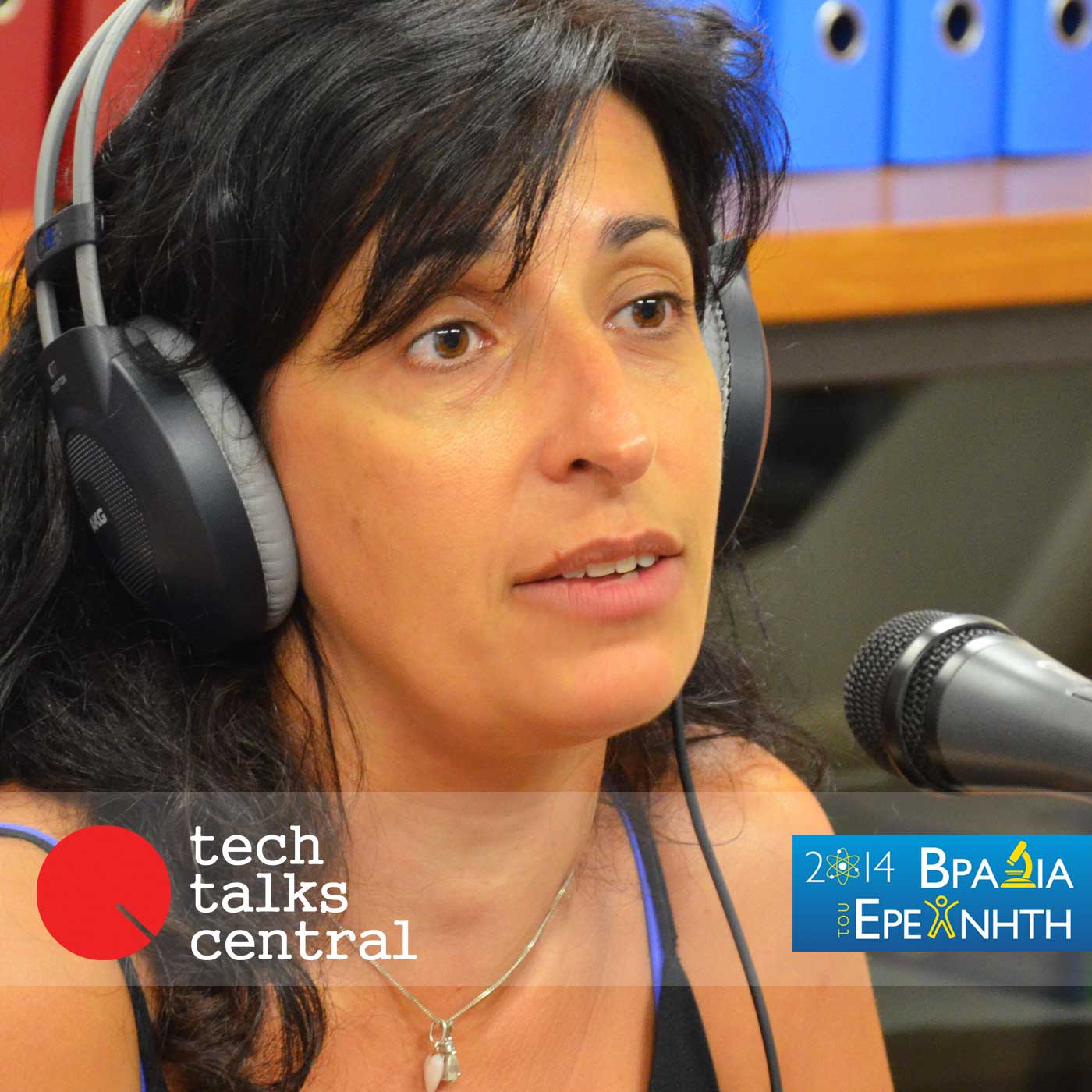 Garyfallia Drossopoulou, Dr.
Associate Researcher: Institute of Biosciences and Applications NCSR Demokritos
Dr. Garyfalia Drossopoulou is an associate researcher at the Institute of Biosciences and Applications at NCSR "Demokritos". Dr. Garyfalia Drossopoulou, trained in the UK and received her B.Sc. specialization in Cell Biology from University College London (UCL) in 1994 and she obtained her PhD. in Developmental Biology from the same university.She started her scientific carrier as a Wellcome Trust Postdoctoral Researcher at Department of Anatomy and Developmental Biology, University College London. On her return to Greece she worked as a postoctoral researcher at Department of Pharmacology, University of Athens Medical School. She joined NCSR "Demokritos" by the end of 2002 on the program focusing on the regulation of gene expression in human renal glomerular epithelial cells. Her current main focus is on the study of kidney function in relation to renal diseases: a) Regulation of gene expression and epigenetic mechanisms in glomerular podocytes in physiological and diabetic conditions b) Renoprotective role of Vitamin D3 on glomerular podocytes c) Nephrin signalling: Cross talk between nephrin signalling and insulin survival signalling. Her research provided evidence that chronic exposure of renal podocytes to high glucose induced a phenotypic conversion resembling dedifferentiation.
Specialties: Neural Stems
Researchers' Night is held for one night in several hundred cities all over Europe and beyond. The purpose of is to convey to the general public the key ideas that Research is a necessary ingredient for progress, the Researchers are an integral part of the community and their profession is both fun, challenging, interesting and worth pursuing. On September 26th 2014 Researcher's Night was held at the research centre NCSR Demokritos premises, in Athens. Tech Talks Central interviewed 18 Scientists & Researchers from 5 research centres that presented their work during Researcher's Night.