Nanomaterials for Energy applications, Dr. Dimitris Niarchos
Dr. Dimitris Niarchos, researcher and former director and president of NCSR Demokritos has a rich publication history and a dual set of activities under his belt. As a researcher in Materials science, magnetism and superconductivity, nanotechnology, meta-materials, hydrogen history and high frequency magnetodielectrics he explains the 3 directions his team's research is moving in and how close it is to industrial production. As a former administrator he gives us his insights on the research sector in Greece and what needs to be done for the field to thrive. Interviewed by Vicki Kolovou for Tech Talks Central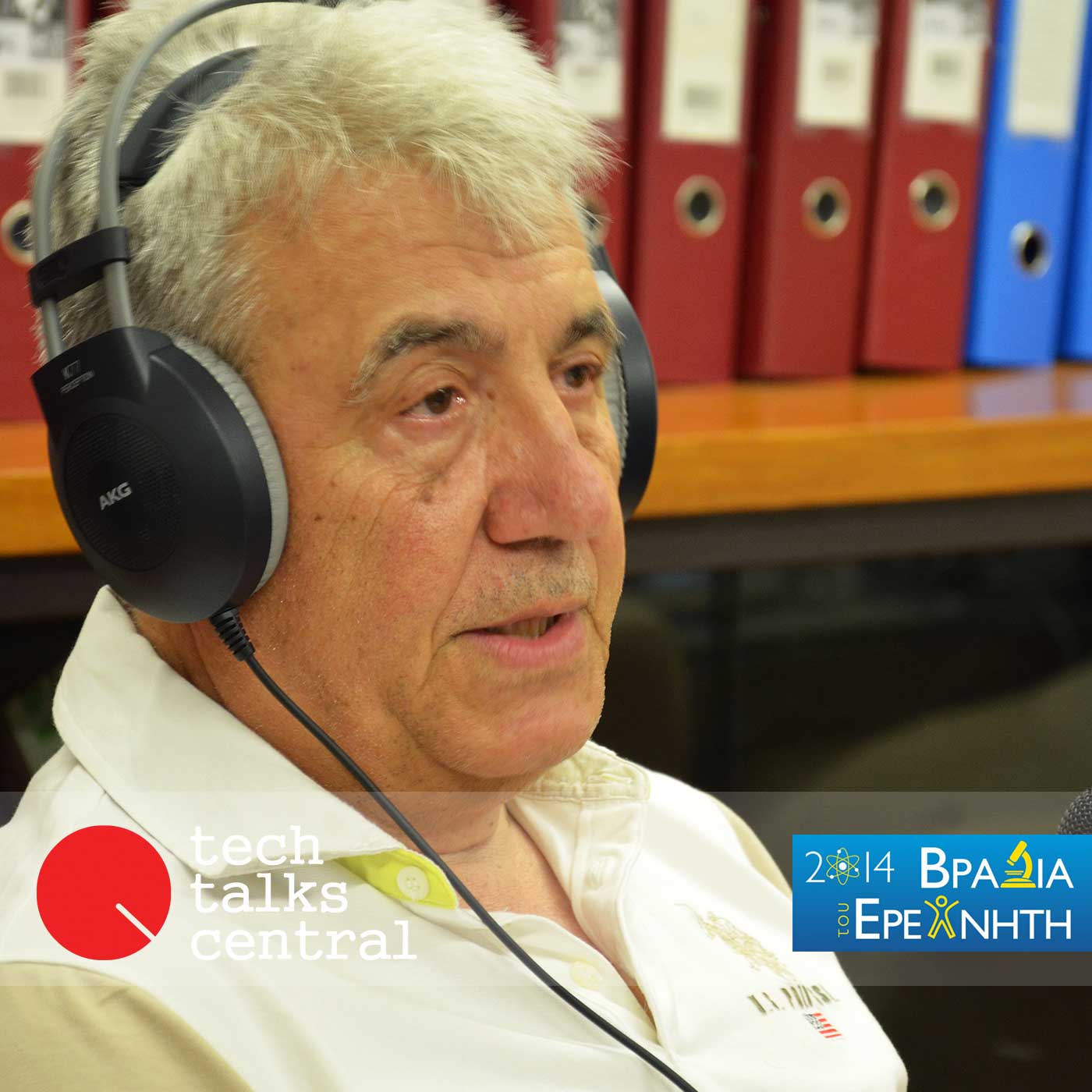 Dimitrios Niarchos, Dr.
Research Director and Former President at NCSR Demokritos
Dr. Dimitrios Niarchos, is an internationally recognized materials scientist and has assumed the leadership of the NCSR "Demokritos" as of May 9th 2005. He received his B.Sc (1972) and Ph. D (1978) from the Department of Physics of the University of Athens, Greece. He became a Post-Doctoral Fellow of the University of Chicago in 1979 and in 1981 was appointed as Assistant Professor at the Physics Department of the Illinois Institute of Technology, Chicago Illinois until 1985, then returned to Greece as a scientist at the Institute of Materials Science of the NCSR "Demokritos". In 1994 he was elected as Director of the Institute of Materials Science and from 1996-1999 as Vice President of the Center. He also has been Associate Professor of the University Joseph Fourier- CNRS-Lab Lois Neel, Grenoble France in 1989. His Scientific activities cover a wide span of the materials science and are summarized below: Nanostructured Magnetic Materials, Superconducting Materials, Magnetic MEMS , Left-Handed Magnetic Materials, Combinatorial Magnetic Materials synthesis, Energy .
Specialties: Nanomaterials for Energy Applications
Researchers' Night is held for one night in several hundred cities all over Europe and beyond. The purpose of is to convey to the general public the key ideas that Research is a necessary ingredient for progress, the Researchers are an integral part of the community and their profession is both fun, challenging, interesting and worth pursuing. On September 26th 2014 Researcher's Night was held at the research centre NCSR Demokritos premises, in Athens. Tech Talks Central interviewed 18 Scientists & Researchers from 5 research centres that presented their work during Researcher's Night.