Intercloud: bridging public and private clouds, Enrico Mercadante
Cloud processing, storage and distribution is driving many core operations, services and applications in the IT infrastructures of modern organisations. As a result, public and private cloud deployments are an essential and critical piece of the IT puzzle. We talk with Enrico Mercadante, Cloud and Technical Operation Leader, Cisco South Europe, about Intercloud Fabric: the worldwide network of interconnected clouds. Driven by Cisco and a growing number of partners, Intercloud enables the standardisation of hybrid clouds which seamlessly combine public and private cloud deployments. Interviewed by George Voulgaris for Tech Talks Central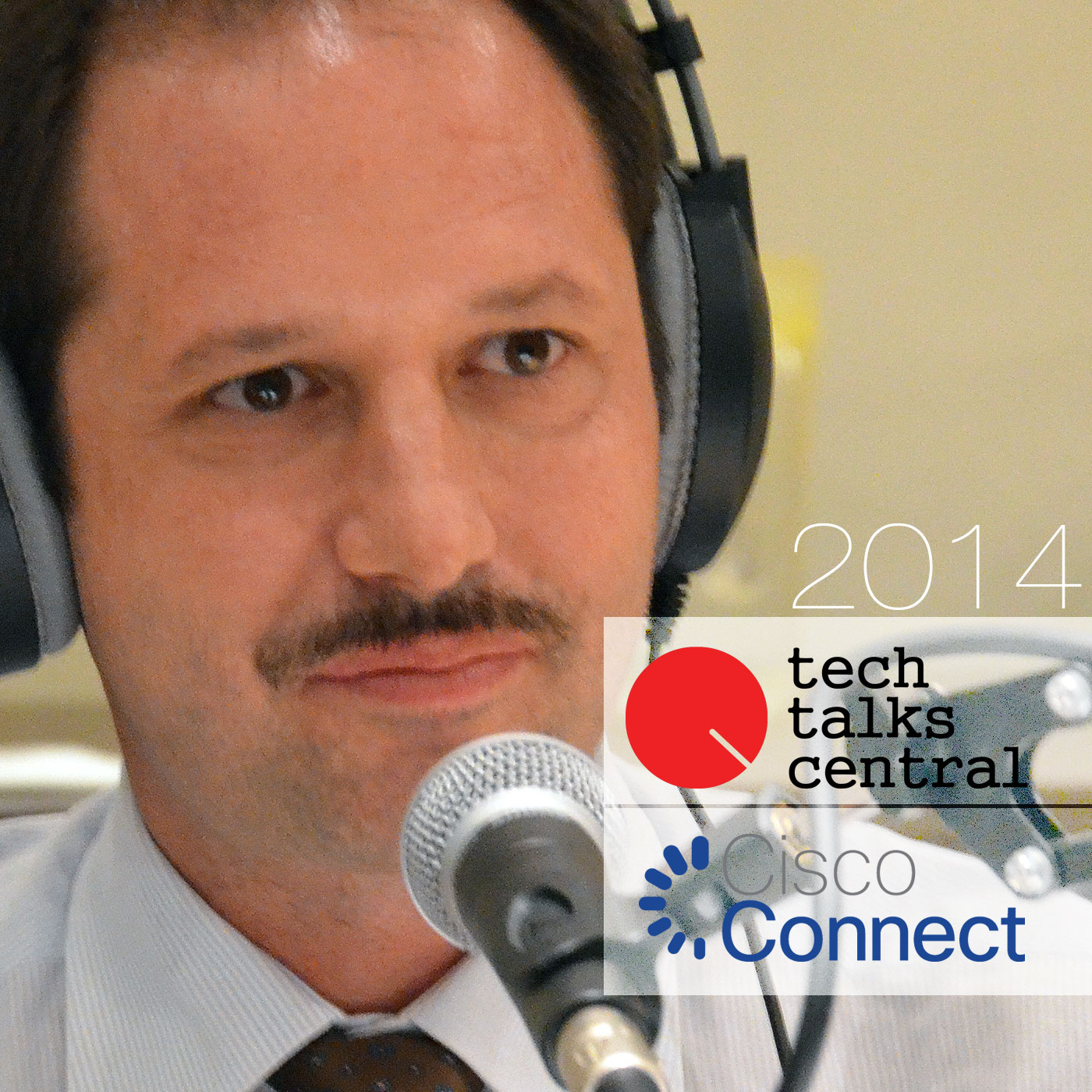 Enrico Mercadante
Cloud and Technical Operations Lead, South Europe, Cisco
Enrico Mercadante is the Cloud Leader and Technical Operations Leader for Cisco in Southern Europe. Enrico is focusing, since 2010, in creating supply capacity for cisco powered cloud services with the main intercloud partners and to drive the Go to Market and the cloud services consumption among the enterprise and public sector customers. He joined Cisco in 2000 after an experience in Ericsson as Product Manager and Systems Architect in the Mobile Radio Networks division. Previous to that he worked at Coritel as a researscher on Data communication Networks and Satellite communications. He holds a degree in Telecommunications Engineering from the University of Rome.
His main interests and expertise include: TLC Video Voice Web Service Engineering and Creation, Telecommunications and Networks for Voice Video and Data delivery.
Specialties: Networks for Voice Video and Data delivery, TLC Video Voice Web
Tech Talks Central interviewed and broadcasted live from the Cisco Connect 2014 event, on the Internet of Everything that is changing everything, during the 25th of November, from Intercontinental Hotel, Athens.