Including Human Behaviour, Interaction & Communication in Machines
Dr. Spyros Raptis has a degree in Electrical & Computer Engineering and a doctoral degree in computational intelligence. He talks about his main field of research and expertise which is speech and signal processing, and explains why sentiment analysis is significant, when it comes to building better interaction and communication processes in machines. To strengthen his point he presents the new HUBIC Lab: a state-of-the-art lab for studying human behaviour, interaction and communication by capturing different modalities such as speech, motion, body stance, facial expression, gaze… in different settings and contexts. This will help in capturing, analysing, studying, modeling but also generating embodied behaviours aiming at more affective, life-like and socially aware virtual characters and robots. Interviewed by Vicki Kolovou for Tech talks Central.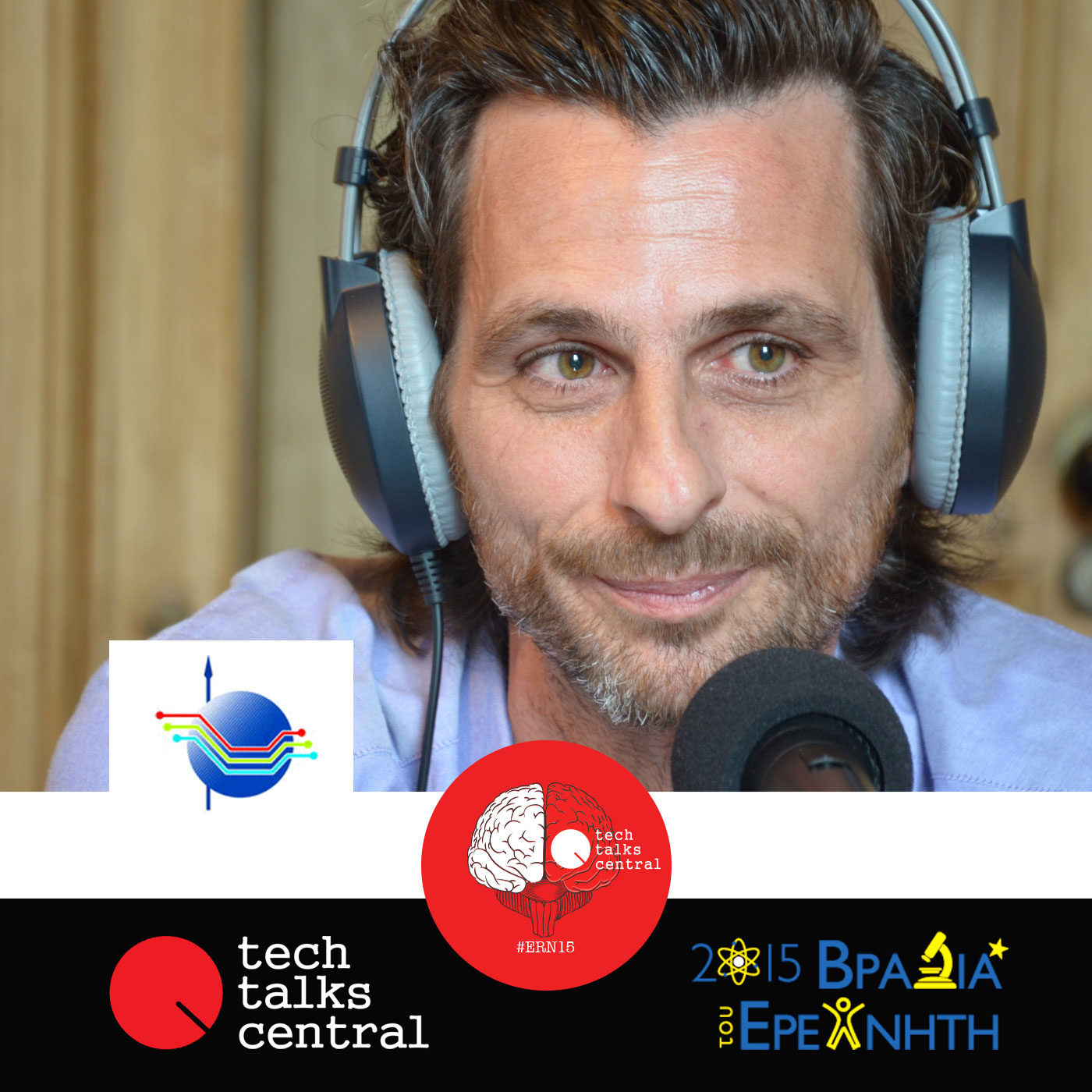 Spyros Raptis
Principal Researcher & Vice-President, at the Institute for Language & Speech Processing, of Athena Innovation Research
Spyros Raptis received his diploma in Electrical and Computer Engineering and the Doctoral Degree in Computational Intelligence from the National Technical University of Athens, Greece. Since 2006 he has been a member of the Institute for Language and Speech Processing (ILSP/R.C."Athena") and recently took on the role of Vice President. He is the principal researcher at the Speech and Sound Technology Department and coordinates the research and development activities of the Speech Synthesis Group.
Specialties: Speech Synthesis
Researchers' Night is held for one night in several hundred cities all over Europe and beyond. The purpose of is to convey to the general public the key ideas that Research is a necessary ingredient for progress, the Researchers are an integral part of the community and their profession is both fun, challenging, interesting and worth pursuing. On September 25th 2015 Researcher's Night will be held at the Hellenic Cosmos venue, in Athens. Tech Talks Central interviewed 20 Scientists & Researchers from 5 research centres that are presenting their work during Researchers' Night.