From the Gulf Stream to the Mediterranean Seas
Dr. Charis Kontoyiannis is a physicist of the sea, a sea-going researcher who extracts valuable results based on the wealth of data obtained during his expeditions with the Hellenic Center of Marine Research. The main area of his vast experience has to do with sea currents, starting from the open seas (i.e. the Gulf Stream, which was the topic of his thesis) and reaching to a coastal ocean, like the Mediterranean, and more specifically the Aegean Sea. He talks about an interesting recent project he's involved in – the measurements of Evoikos currents near his native Chalkis and the effort to examine its energy harvesting potential – and continues with the qualities (the "flame", as he puts it) that young and aspiring students need to have, in order to become researchers and succeed in this demanding discipline. Interviewed by Yannis Rizopoulos for Tech Talks Central.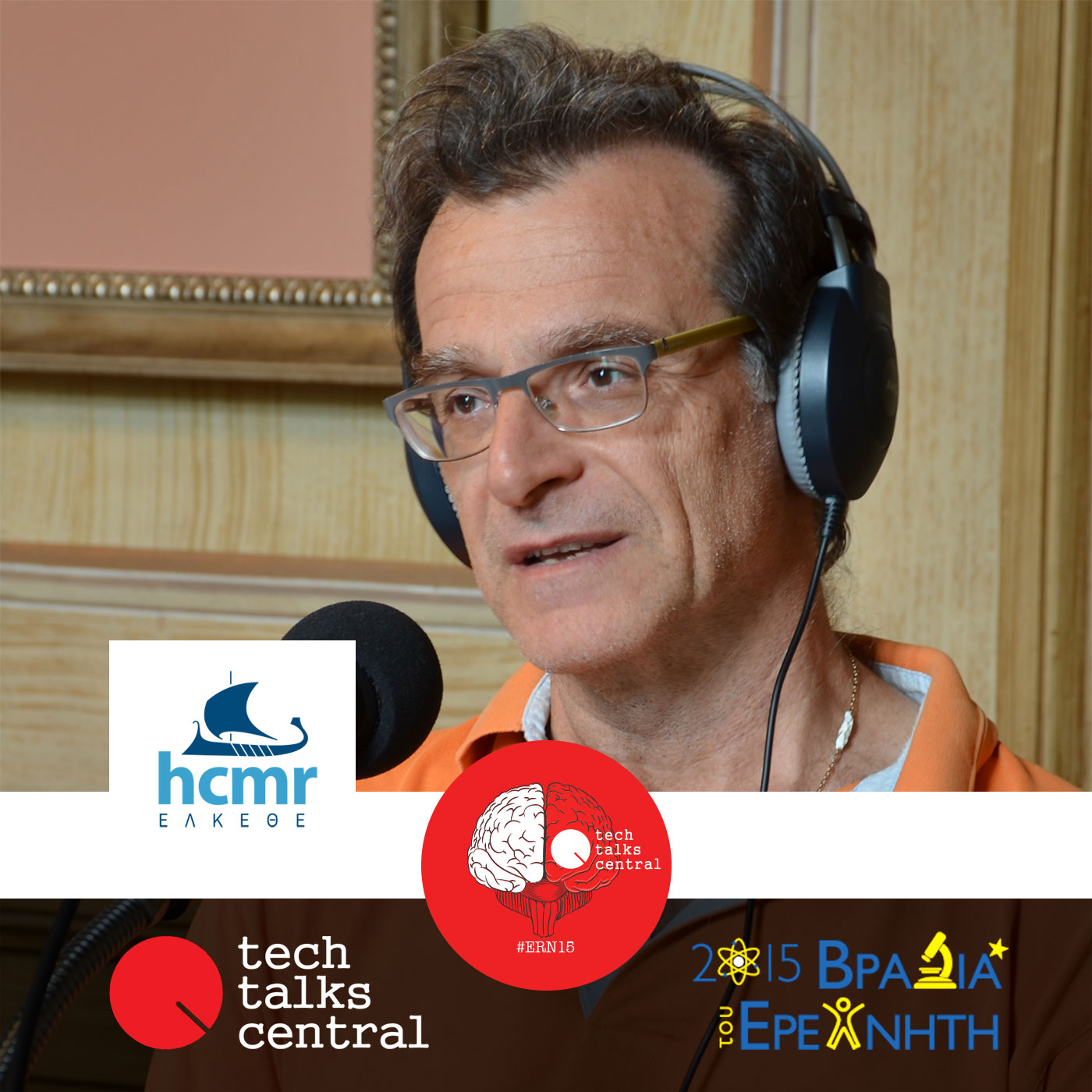 Charilaos Kontoyiannis
Senior Researcher at Hellenic Centre of Marine Research
Dr Charis Kontoyiannis is a sea-going physical oceanographer, senior researcher at the Institute of Oceanography of the Hellenic Centre for Marine Research. In 1983, he earned a B.Sc. in Physics at the University of Athens, Greece. In 1988 he earned an M.Sc. in Physical Oceanography at the University of Rhode Island / USA, while he finished his Ph.D. in 1992 at the same University. His main scientific interests include: 1) Dynamics and variability of open-ocean currents (Gulf Stream), 2) Water mass exchange and circulation through straits (Cretan Arc Straits), 3) Coastal Circulation (Thermaikos Gulf, Saronikos Gulf, Evoikos Gulf), 4) Oceanographic climatic changes in the Eastern Mediterranean and the Black Sea. As of summer 2015, he has published/participated in approximately forty (40) peer-review scientific articles, five (5) of which are articles in science books and two (2) of which are monographs in peer-review journals ('Quasi-geostrophic modeling of mixed instabilities in the Gulf Stream' in the journal 'Dynamics of Atmospheres and Ocean' and 'Observation on the circulation in the Saronikos Gulf', in the 'Journal of Geophysical Research'). There are about 500 citations to his published work.
Specialties: Oceanography
Researchers' Night is held for one night in several hundred cities all over Europe and beyond. The purpose of is to convey to the general public the key ideas that Research is a necessary ingredient for progress, the Researchers are an integral part of the community and their profession is both fun, challenging, interesting and worth pursuing. On September 25th 2015 Researcher's Night will be held at the Hellenic Cosmos venue, in Athens. Tech Talks Central interviewed 20 Scientists & Researchers from 5 research centres that are presenting their work during Researchers' Night.