Discovering New Markets & Services in Healthcare
Jorge Fernandez Miranda, Global Health of Consumer Digital Health B2C at Telefonica talks about the number one Spanish multinational Telco and how they hope to transform healthcare through three basic areas, a. the digital hospital & transforming healthcare processes, b. population health management, changing the way healthcare is delivered (remote management & telemedicine) and c. consumer digital health services. He mentions that very few telcos are approaching the end-consumer market, while Telefonica has already launched in Latin America with over 2M subscribed users. Interviewed by Vicki Kolovou for Tech Talks Central.
4:09 "..40% of population (in Latin America) has no proper access to healthcare because they can't afford to pay a private insurance and the public service cannot service all the population. So, we're delivering very simple services, educational services or improving how they access health resources, something as simple as a doctor on the phone… So we are packaging very simple products like this. The price points are very low, like 1 or 2 euros per user, per month. The new middle class population in Latin America, which is increasing in economic power, can't find solutions, because most of the solutions in health within the market are designed for upper classes…"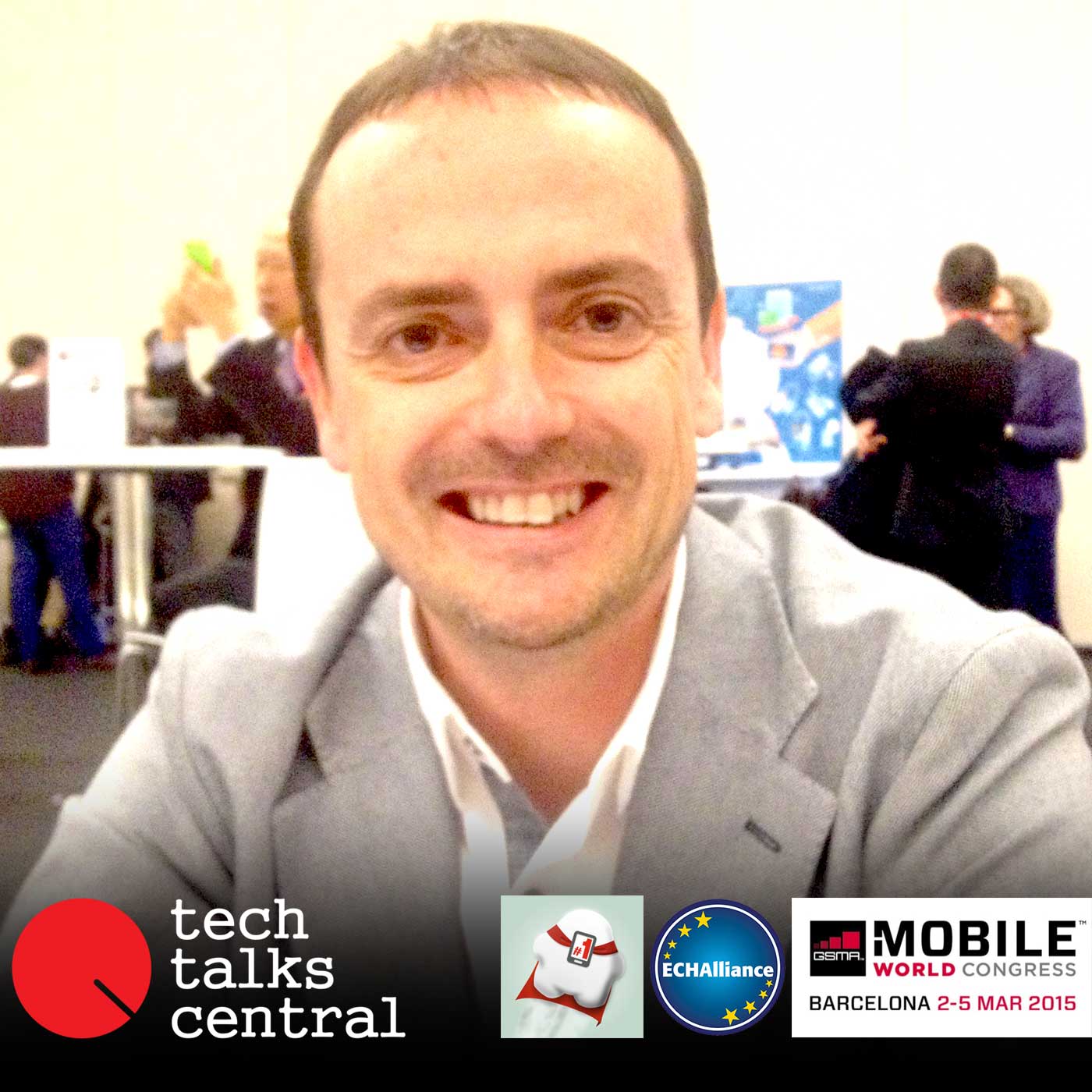 Jorge Fernandez Miranda
Global Health of Consumer Digital Health, Telefonica
Jorge is Head of eHealth B2C Product Marketing at Telefonica Digital, responsible for Value Proposition development to capture the opportunities around the "connected healthcare" transformation in the massive market (B2C and B2B2C). With more than 15 years experience in new Business Development and technology driven Innovation, he formerly contributed to create the eHealth Global Business Unit at Telefonica 4 years ago, being responsible for the eHealth Strategic Plan and new business development along Telefonica footprint in EU and Latam. Jorge is also Board Member & Chief Strategy and Business Development Officer at Saluspot, a start-up company that is setting the scene for the future of healthcare. Jorge has an Executive MBA with Honors from the IE Business School and holds an MEng in Telecom. Passionate to create new products that have real impact on people's lives.
Specialties: telcos, consumer digital health