Disappearing computing for elderly assisted living, Prof. Athanasios Kakarountas
Prof. Athanasios Kakarountas combines his deep knowledge of informatics & computing with marketing techniques in order to design and produce marketable products, useful for everyday assisted living. Starting from his commercialised projects, including a pillow with sensors and an insulin injecting automated system, he talks about his new project which aims to assist elderly by making slight design changes to known household devices that can bring technology to their life in a non-invasive way. Interviewed by Vicki Kolovou for Tech Talks Central.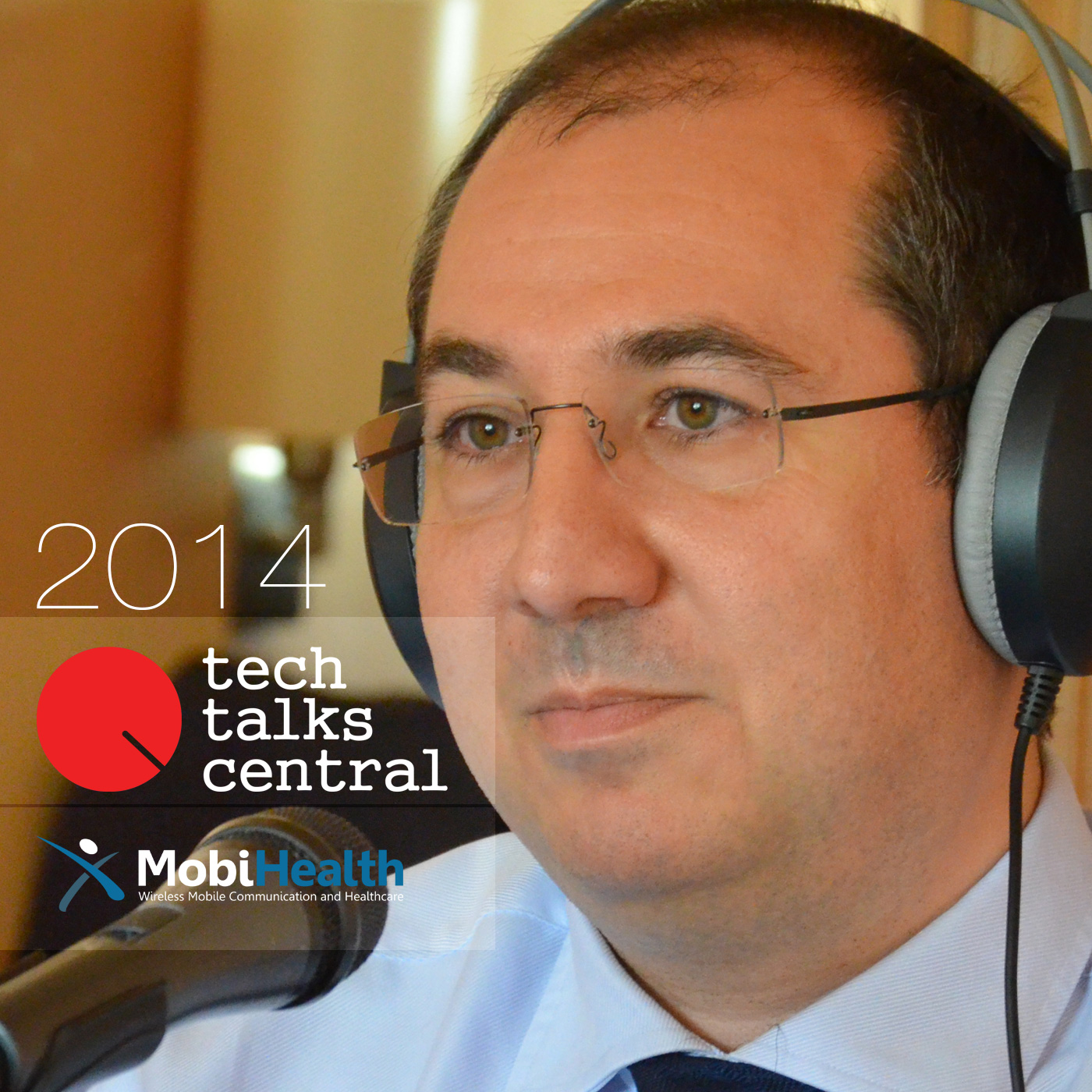 Athanasios Kakarountas, Prof.
Assistant Professor at TEI Ionian Islands
Athanasios Kakarountas was born in Lamia, Greece. He received his Dipl.Eng. and Ph.D. degree from University of Patras, Greece. In 2004 he joined the VLSI Design Laboratory, Electrical & Computer Engineering Department of the University of Patras as Senior Researcher. He is an Assistant Professor at the Technological Educational Institute of Ionian Islands where he is currently holding the position of "Embedded Computing Systems Architecture". Previous to that he served as an Adjunct Professor at the University of Central Greece. He is an author and co-author of more than 50 research papers in international journals and conferences. Athanasios Kakarountas is a member of IEEE, ACM, IET and Technical Chamber of Greece. His work has received five awards from IEEE and the industry. He was a member of the organizing committees of five IEEE conferences and serves as the Assistant Chair of the Greece IEEE Circuit and System Society. Specialties:Dependable Computing, Embedded Systems, Low power design, VLSI design, Cryptography, Testing, Algorithms
Specialties: Assisted Living, Embedded systems, Computer Architecture, Digital Systems, Fault Tolerant systems, Low-power design
Interviewed at the MOBIHEALTH 2014, the 4th International Conference on Wireless Mobile Communication and Healthcare - "Transforming healthcare through innovations in mobile and wireless technologies", that took place in Athens, Greece, November 3–5, 2014