Cisco Fast IT: the future or IoE-centric corporate infrastructure, Nikos Botinis
Corporate networks become more intelligent but also more complicated driving increasingly demanding business needs. We talk with Nikos Botinis, Cisco Regional Sales Manager for Greece, Cyprus and Malta, about Cisco FastIT; the new App-centric IT operating model which considerably reduces complexity and cost through a simpler, smarter and more secure IT infrastructure. Having Internet of Everything at its core, Fast IT provides a unifying framework to integrate major technology transitions – cloud, mobility, SDN, security and data analytics. Interviewed by George Voulgaris for Tech Talks Central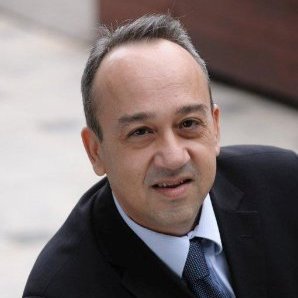 Nikos Botinis
Regional Sales Manager, Cisco
Nikos Botinis has more than 19 years' experience in the local IT channel industry and works at Cisco as a Regional Sales Manager for Greece, Cyprus and Malta. He joined Cisco in 1999 as a reseller account manager having previously held various other roles, including Distribution Account Manager, Partner Account Manager and Area Manager. Prior to joining Cisco he has worked for Unicom, InfoQuest and Altec in several Senior sales positions. He was honoured as "Channel Account Manager of the year for Greece" in 1999 and also "Cisco Channel Account manager of the year for EMEA" in 2003.
Nikos has an Electrical Engineering degree from the National Technical University of Athens and a Post Graduate degree in Business Administration from the Hellenic Management Association (EFQM, EFDM).
His main area of expertise include Telecommunications, Channel Partners, Pre-Sales and Cloud Computing.
Specialties: Telecommunications, Sales Management, Cloud Computing
Tech Talks Central interviewed and broadcasted live from the Cisco Connect 2014 event, on the Internet of Everything that is changing everything, during the 25th of November, from Intercontinental Hotel, Athens.