Being Part of BattleHack for the Fun of It! Manolis Nikiforakis
Manolis Nikiforakis and his team (Dimitris Karagiannis and Thanasis Daglis) set out to create a multiplayer reactive game, using mostly Arduinos and Particle (Spark) Cores, where the losers' money would automatically be donated to charity! Well, that was the main idea, but -unfortunately- time was not enough for them to fully implement it during the 24-hour duration of BattleHack. Nevertheless, Manolis (a seasoned researcher and developer with 12+ years of experience), confessed to us that he loves taking part in hackathons… just for the fun of it. And, surely enough, we also talked a lot about the opportunities arising all the time, as technology evolves, for example in the relatively new field of IoT.  Interviewed by Yannis Rizopoulos for Tech Talks Central.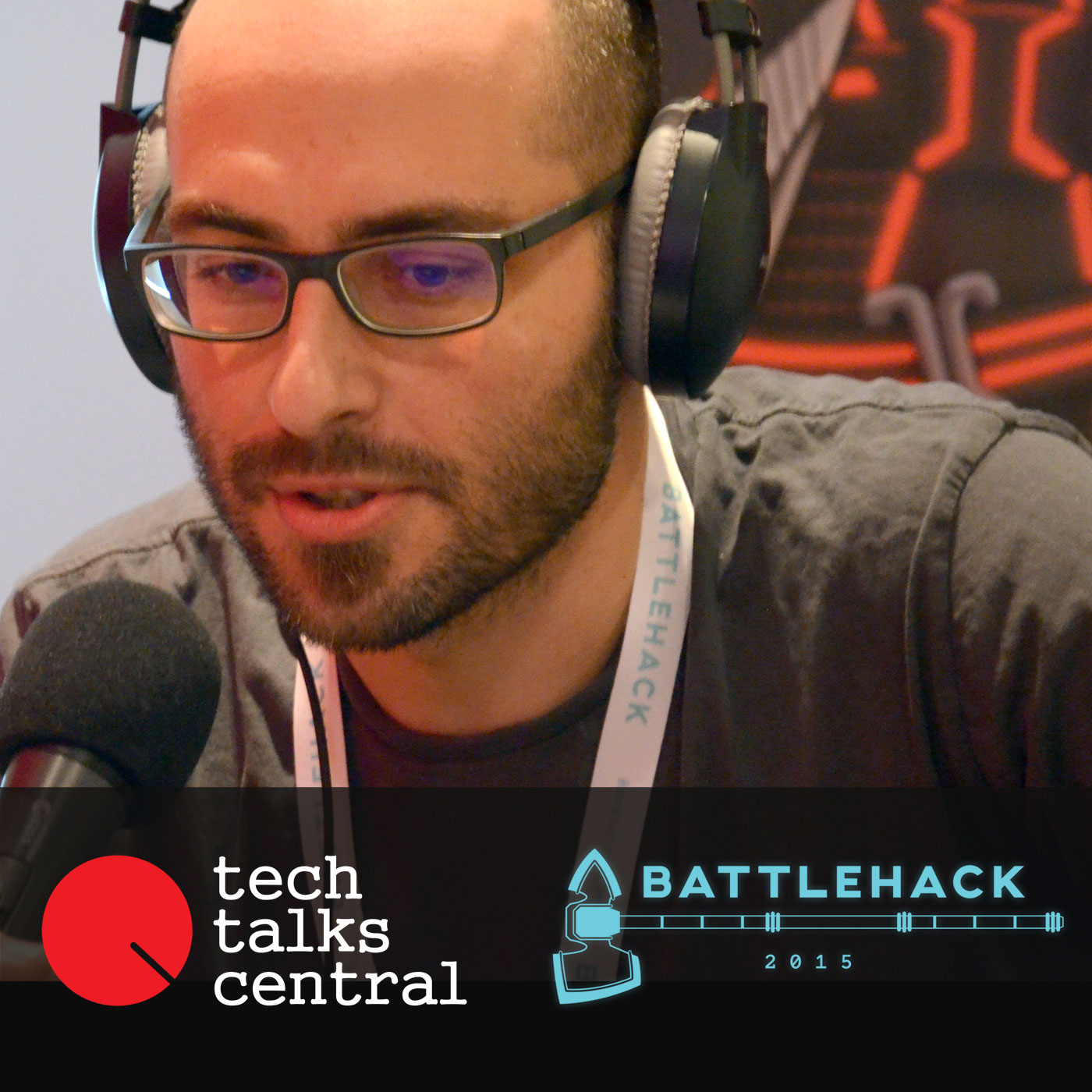 Manolis Nikiforakis
Co-founder of start-ups Pleg.ma and ExMachina
Manolis Nikiforakis has a BEng, MSc in computer engineering and 12 years of work experience as a researcher, software developer and technical manager. During this time, he has lead numerous IT projects, related with enterprise cloud systems, geographic information systems, distributed sensors networks and more. He was always keeping abreast with entrepreneurial activities revolving around the Internet of Things and has co-founded two startups, pleg.ma  which has an enterprise IoT focus, and most recently Ex Machina which utilizes IoT to solve the weather forecast problem. More specifically, "Weather ex Machina" (από μηχανής καιρός) tracks the performance of every weather forecast provider, to find the most accurate per spot location, using crowdsourced observations and unique IoT sensor hardware.
Specialties: Dvelopment, IoT
BattleHack is a 24-hour full hackathon event where developers program an application that actually works by the end. It's organised by Braintree and PayPal. Each year it runs in 14 countries and the best 14 teams go to San Jose for the finals, where the final winner receives $100.000 in their PayPal account to spend as they wish. Tech Talks Central was at BattleHack Athens 2015 (May 30th) and interviewed 8 of its participants drilling into the why's and how's of BattleHack.